Platform bed: king sized and customized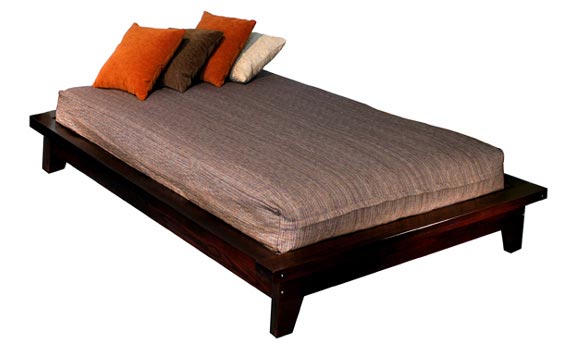 If you're a college student in need of a hip room makeover on a sensible budget, the platform bed is the way to go. Although the platform bed is subtle and simplistic, it also has a clean, contemporary feel without an elaborate head board, foot board or canopy. It's especially great for college students who require frequent moving at the beginning and end of the school year; the platform bed is a cinch to assemble with the included parts much like the futon hardware, then disassemble.
They're also easily customizable no matter what size platform bed. King, queen, full or twin sizes are available. Pick the mattress size that works best for you and fits within your space. Those with a smaller space may be better suited for a twin, or if you have an immense amount of space for a platform bed, king size may be the way to go. Then, choose a mattress cover. These make great accent pieces and serve as a barrier to protect your mattress (think waterproof mattress pad). Finally, begin to piece elements of your room decor into the platform bed accessories, and for your futon sofas with decorative pillows, throws or a down comforter.
Waterproof mattress pad is a must
A waterproof pad is a brilliant idea for a college student. If using a futon in a common area such as the living room, or if you're known to eat all your meals in bed, you'll want to protect your mattress with a waterproof mattress pad. Contrary to what many say about waterproof pads being too uncomfortable or sticky, most today are designed with comfort in mind. They're now designed to breathe and are guaranteed not to emit heat. Designed to stay cool and dry, they're also soft, easy to fit, washable and dryable.